Have you ever tried drinking Rooibos Tea ?
Of all the Teas from Japanese sencha that can be earthy to the English breakfast tea that can be acrid...[1]
Rooibos tea is sweet, smooth tea, with a slightly nutty taste. Its gentle on the palette and will even please the non-tea drinker. You can have it super light or super strong and has a lovely deep red colour to it......
And Rooibos been such a flavourful tea... it makes a perfect combination with all sorts of flavours, from mixing it with fruit to making a spicy chai latte.... 
Today we going to look at 4 Delicious Rooibos Sweet Ice Tea Recipes from the Classic Rooibos Ice Tea Recipe to the Strawberry Ice Tea recipe all bursting with flavours
Enjoy:)
1. CLASSIC ROOIBOS ICE TEA RECIPE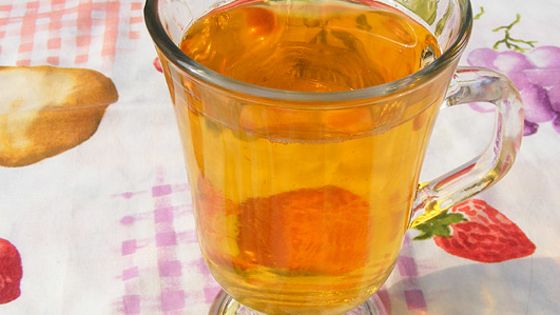 Classic Rooibos Tea Recipe by Genuiskitchen
Ingrediants
6

 Rooibos tea bags

1 lemon

, sliced

20 mint leaves 

sugar, to taste (approx 1/2 cup brown sugar)

1

gallon boiling water
6 Cups of Boiling water
1 cup honey (optional)
Squeeze juice of  a lemon
2cm knob of fresh ginger, peeled
3 cups of clear apple juice
2 royal red apples, sliced and seeded, for garnish
4.Rooibos,Strawberry Ice Tea
Strawberry Ice Tea by Fifteenspatulas
Ingredients:
4 cups filtered water
4 teaspoons loose rooibos tea / 5 Premium Rooibos Tea Bags

 

Ice

 

Fresh strawberry slices, for garnish

 

Fresh lemon slices, for garnish
Hope you enjoyed the recipes. You can explore the full range of our Rooibos Range at the Cape Grocer